REAL R3 CLIENTS | READ THEIR TESTIMONIALS
WHAT?  16 YEARS (BORN IN 2007) │ OVER 1,500 PROJECTS SUCCESSFULLY COMPLETED │ OVER 10,000 DESIGNS
WHO?  NEIGHBOR'S JUST LIKE YOU!
WHY?  WORDS HAVE MEANING. EVERY WORD SPOKEN IS SYMBOLIC OF HIS GREATER GOAL.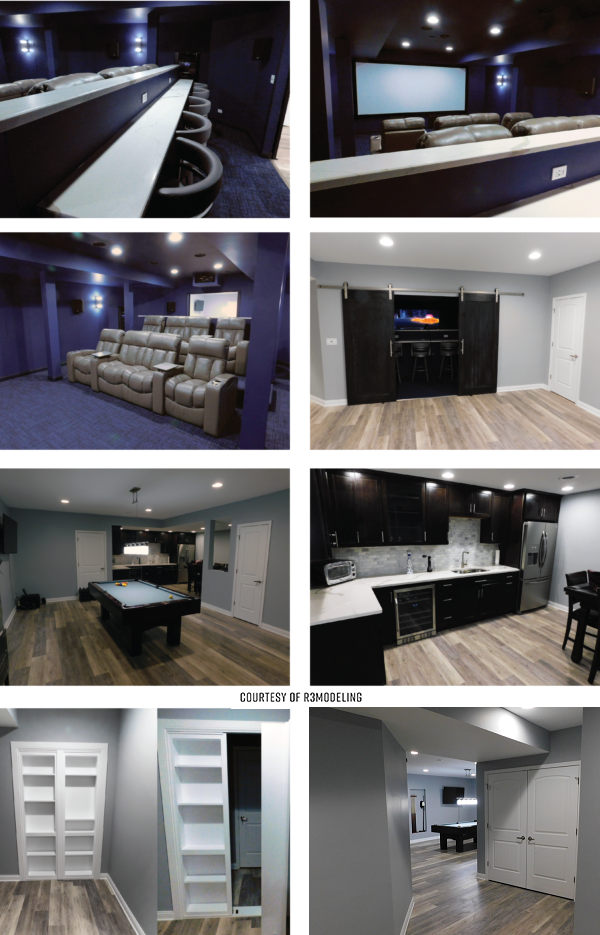 Yolanda & Kevin Swan, FRANKFORT
"We spent 2 years planning and designing our unfinished basement which included multiple gaming entertainment areas, kitchen, office, bathroom, and home theatre. We finally decided to move forward and spent 6-12 months thoroughly interviewing vetting 4 local contractors. We decided R3 was the best fit for this project. We were confident that they would pay attention to every detail to turn the space into our dream lower level. They approached the project with professionalism and also did research that was needed to complete the perfect THX ATMOS certified home theatre. Working along side Patrick, Errol, and Aranda Brothers made this daunting remodel a good experience. They were there throughout the process listening to our needs and wants for the space. They also contributed many ideas and suggestions throughout the process. They are very detailed oriented and took pride in their work. R3 also isn't a company that disappears after the work is complete. We had a few warranty items come up after project completion and they addressed them without any issues. They were true partners with us in this huge remodeling project. We highly recommend R3 for any small or large project. It was an absolute pleasure working with them to design and build our dream basement. They gave us the ULTIMATE Lower Level that are family and friends will always enjoy."
NEW!
GOOGLE
R3MODELING (BUILDR3.COM)
Construction company
7 hours ago - 10/10/23
Overall, we had a positive experience with R3modeling. The schedule for the work to be completed was set up in an efficient way and clearly communicated to us. We are very happy with our basement remodel and now have extra living space in our home. Patrick and Errol make sure the job is completed to our satisfaction. I would recommend them to complete work at your home.
TEAM R3:  thank you Dorothy! you and Mike were a pleasure to work with, greatly creative project that was a pleasure to build.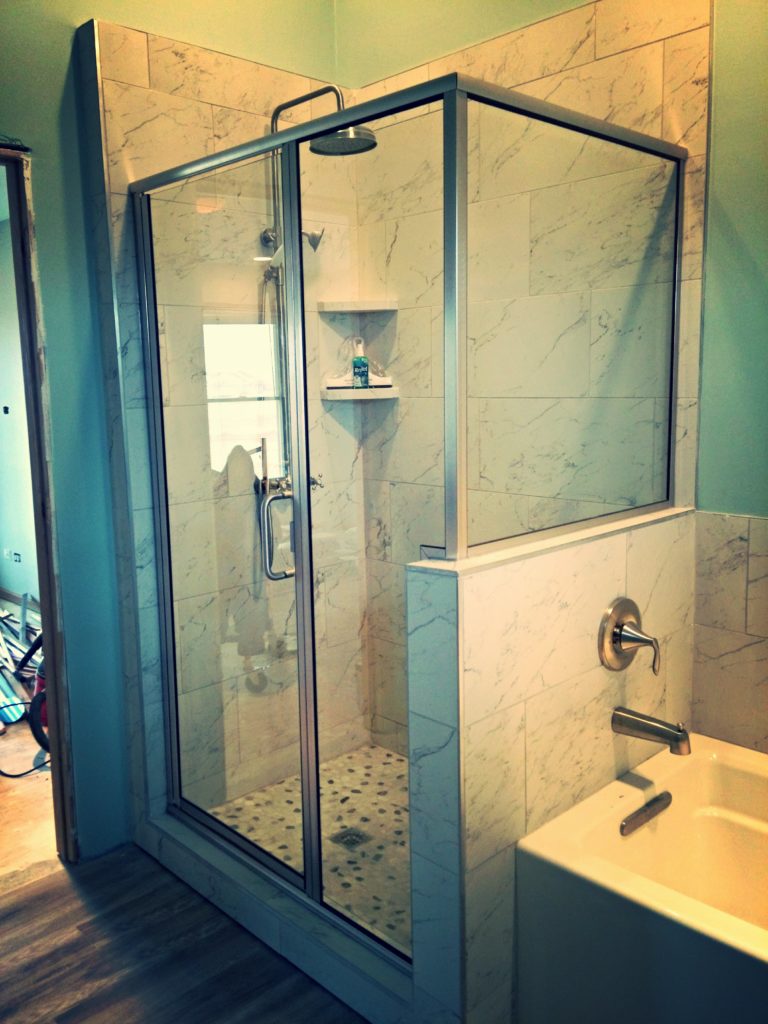 Valerie Urick, ORLAND PARK
"We had out Master bathroom done a few months ago. Pat and his team were amazing from start to finish and even after they finished! They created a design that was exactly what we had envisioned. The workers were extremely professional and did a great job. Any concern we had was immediately addressed. During the remodel our water heater went out and Pat was able to have it replaced for us so quickly and reasonably priced. We would definitely recommend them to anyone looking to do any type of work."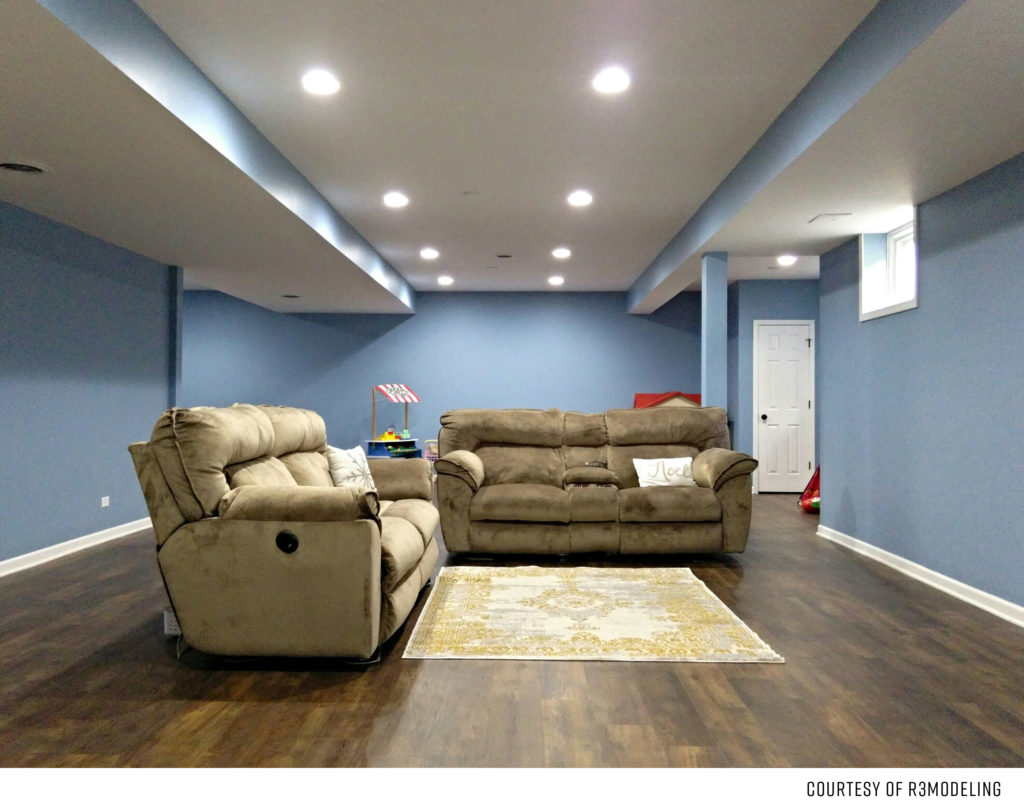 Wayne & Debra Silas,
NEW LENOX
"It is with great pleasure that we write this letter of recommendation. We truly believe that we could not have achieved our dream basement with any other company. The workmanship, scheduling, productivity, attention to detail and the final product was excellent and second to none.  Remodeling Innovation is an organized and professional company. They were the only company that gave us a complete itemized quote with available upgrades/options and we had a total of six proposals. We were able to work within our budget to accomplish the basement of our dreams. Our house is only a year old and the basement looks so much like the upstairs, it is impossible to tell it wasn't completed by the original builder.  In addition, our basement was completed in about 45 days and this included the installation of a full bathroom, five closets with solid six panel oak bi-fold doors, three solid six panel oak swing doors, and a storage area with shelves.  We couldn't believe that the company actually stained all the trim and doors themselves which perfectly matched the upstairs.  All waste materials and other items from our basement were disposed of by Patrick Major, VP of Operations.  Every task was performed well beyond our expectations and the workers were timely, thoughtful, and knowledgeable. Any questions that came up were quickly discussed and solved by Patrick Major."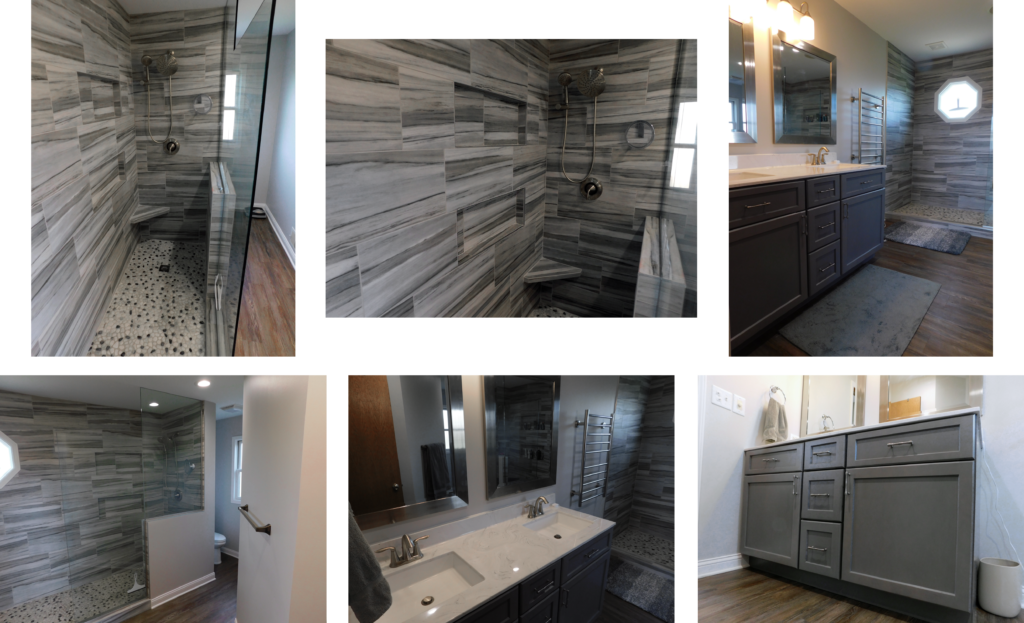 Brian & Jessica O'Connor,
FRANKFORT
"Super excited about our new master bath completed by R3modeling Innovation! I brought my vision to them and they brought it to life with their knowledge and skill. I liked being able to check on the status of the project on-line through their website, and also be informed of what was being worked on and when. I'm looking forward to having them remodel our other bathroom in the near future!"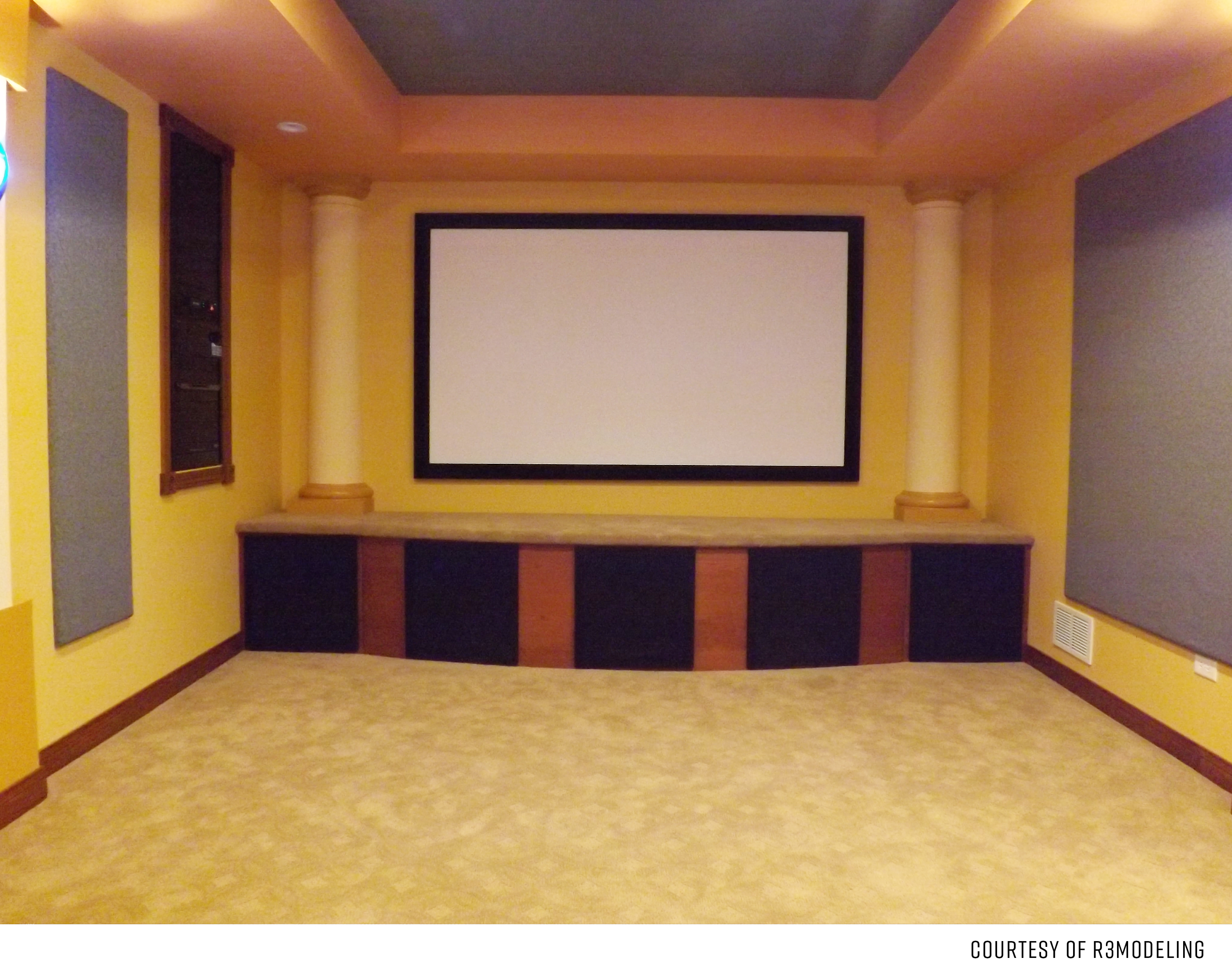 Derek & Katherine Morford,
HOMER GLEN
"We were undecided on what contractor to use since we have never had any remodeling work done in our house. With our 2 boys getting older we knew it was time to finish our basement. We contacted Remodeling Innovation and received the basement of our dreams. 
Pat is an honest contractor that works within your budget."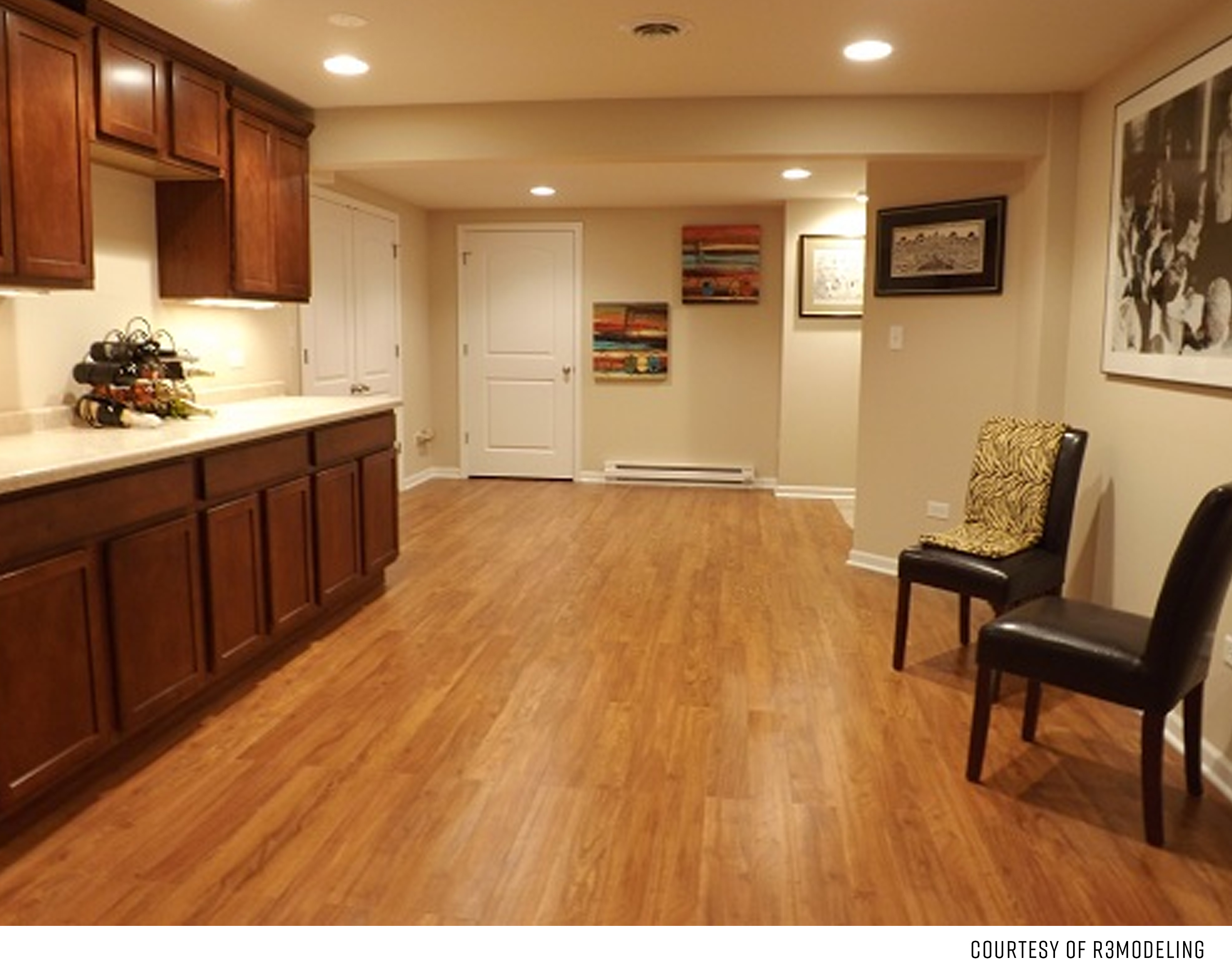 Jerald & Deborah Henderson,
TINLEY PARK
"We are sorry this letter is coming so late, but we wanted to thank you so much for the beautiful work you have done for us. Our finished basement has been wonderful to enjoy and we owe it all to you and your crew of professionals. You were very attentive to our needs and specifications and you also went the extra mile in providing high quality of work. Our basement now and will be for years to come, a place for us, family, and friends to relax and enjoy for years to come. We highly recommend to any and all potential customers to use your company for their remodeling needs. You were always available to address any and all concerns that we might have had throughout the whole remodeling process. You know what customer service really means not only words but through your actions. This meant a great deal to us as this was an important remodeling project for our new home. Again, thanks for everything, and we would definitely use your company again for any future remodeling work as well as recommend you to others."
Robert Valleau & Colleen Roe-Valleau, NEW LENOX

"Patrick and his crew have done several jobs at our home, and we are very satisfied customers of Remodeling Innovation. We initially contacted Remodeling Innovation for a second opinion. Another contractor had given us a quote to remodel our basement. We'd never had any remodeling work done before and thought a second opinion was a prudent course of action. When it was all said and done, we selected their crew to remodel the basement. We've asked Pat to do other work - smaller jobs that other contractors told us they wouldn't do because the job wasn't big enough. Again, their crew came through with flying colors!
I've recommended Remodeling Innovation to family and friends, and will not hesitate to use their services again. 
 You may use our name as a reference!"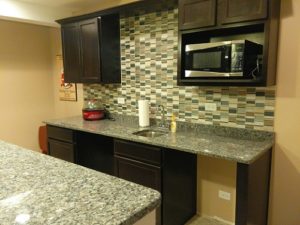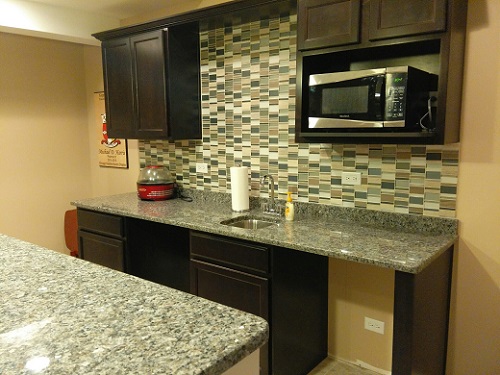 Bob & Helen Shaffern, MOKENA
"Just a short note of thanks for the excellent remodeling job your company did on our basement. At first I was apprehensive about such a large project, but you proved to me that you represent a quality business.
 Each crew that you called in did a great job. I especially liked the fact that you were here just about every day to make sure things went smoothly. If anything came up that wasn't expected, you quickly took care of it, making sure everything was explained to me. Taking care of all the details is something you don't see very often. I will definitely keep you in mind of any future projects that come up. I will also recommend your services to any friends or family that is thinking of doing any remodeling.
 Please feel free to contact me if any of your customers would like to see a finished project.
 Once again, thanks for a job well done."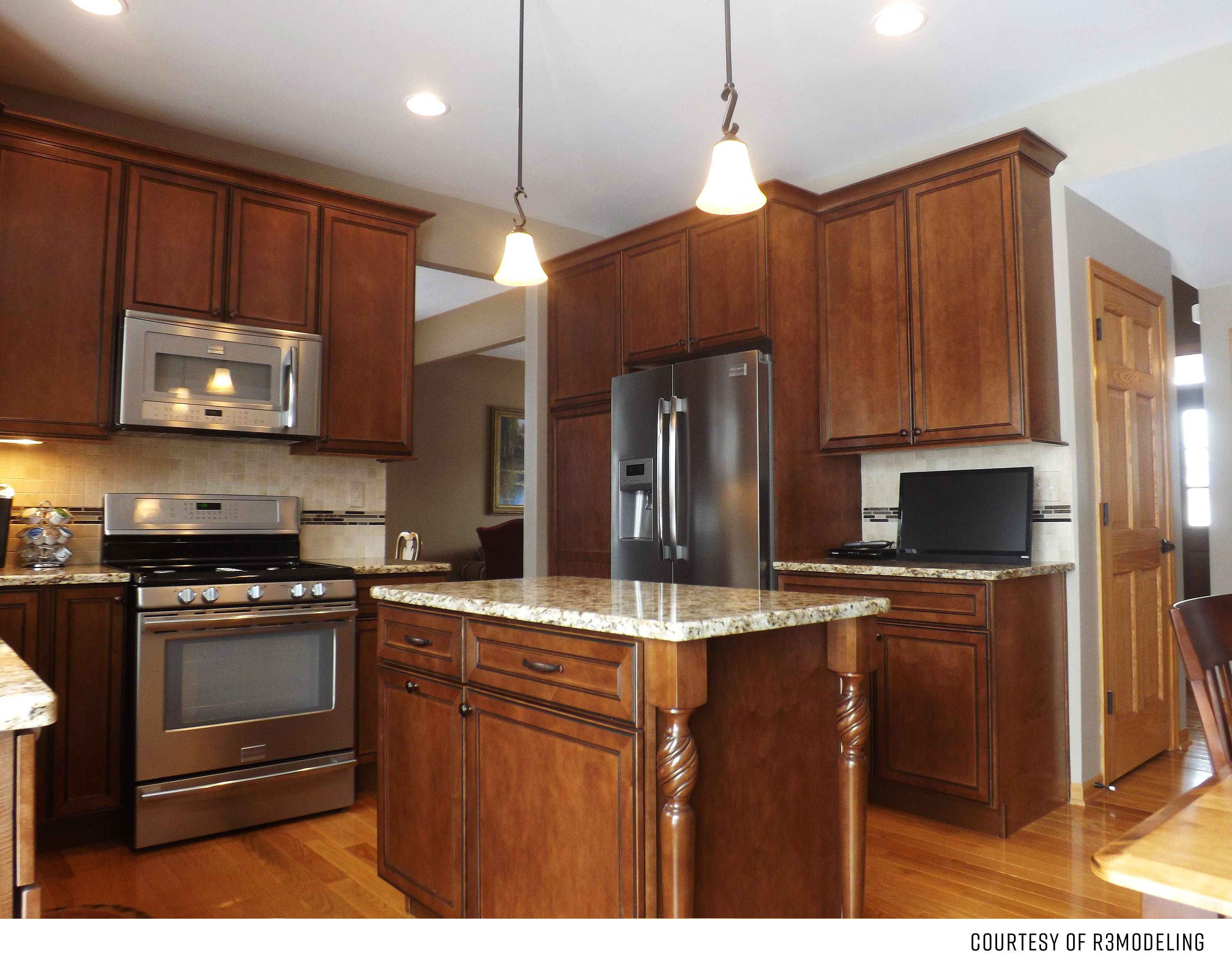 Mike & Inge Chronos, NEW LENOX

 



"We are so happy that we chose Pat and his team at R3modeling Innovations to complete our special [kitchen] project! Thanks again Crew!!!!"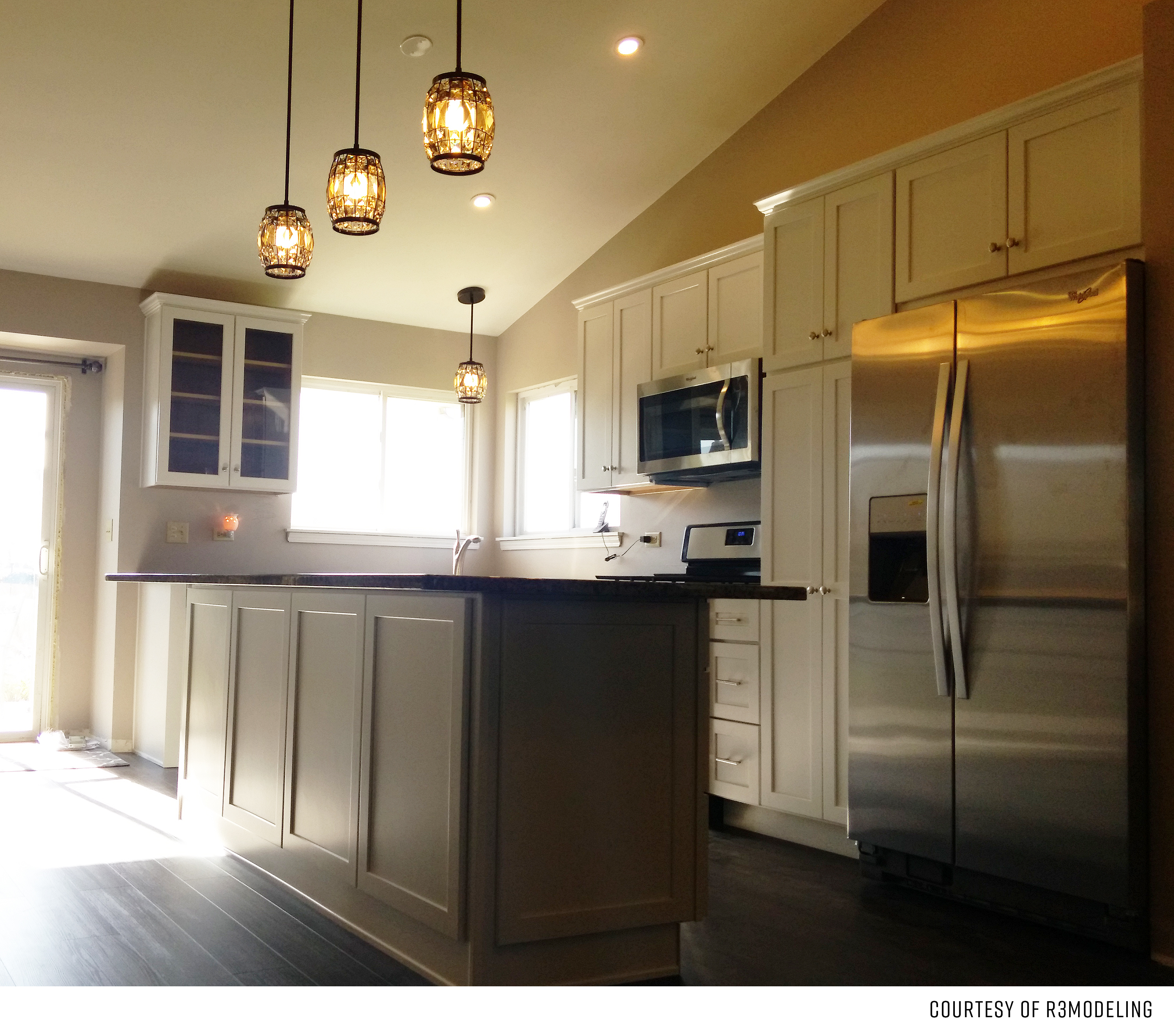 Jennifer Stephens, FRANKFORT

"R3modeling Innovations did a partial remodel of our kitchen. What a fantastic job! They were readily available for questions, prompt, neat, and professional. Patrick & his crew are very skilled & it shows in the end product. I highly recommend this company!"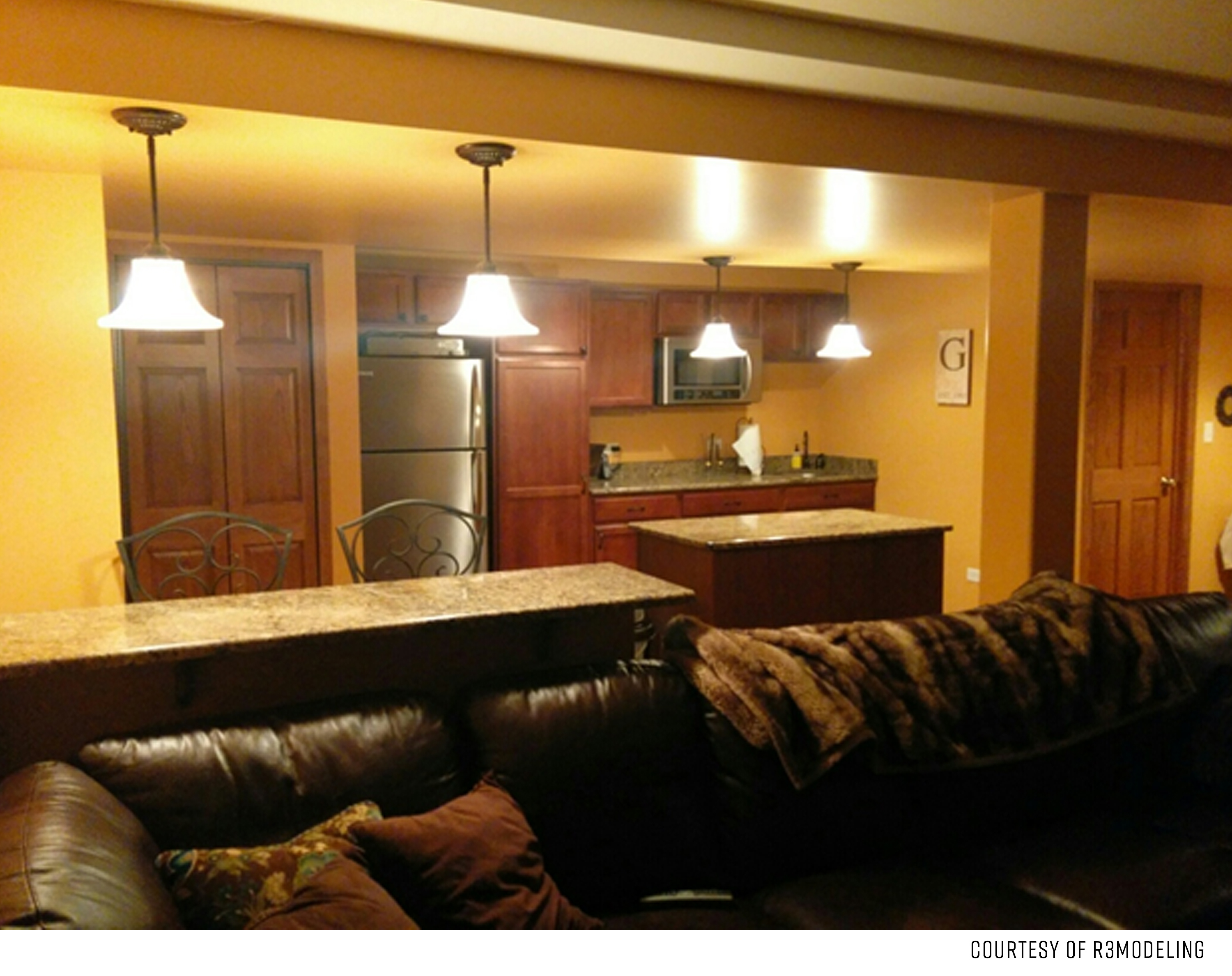 Brad & Pam Geary, MOKENA
"I am writing on behalf of R3modeling, New Lenox, following the completion of our basement and home office.  Being new to the process of hiring a contractor, deciding on R3modeling Innovation for our job, was a tremendous decision on our family's part.  
Our contact, Patrick acted as both the sales person and general contractor.  Throughout the process, he was timely, punctual, and professional at every step.  Having took almost a year to finally decide on the start date, at no point were there pushy sales tactics.  Instead, our family felt comfortable with the scope of the work and more importantly, the company's professionalism and the final work product.  Without question, we would not only recommend Remodeling Innovation, but re-hire them for our next contracting job.  
Again, it is truly our pleasure to speak on their behalf as we are sure you would have a similar experience."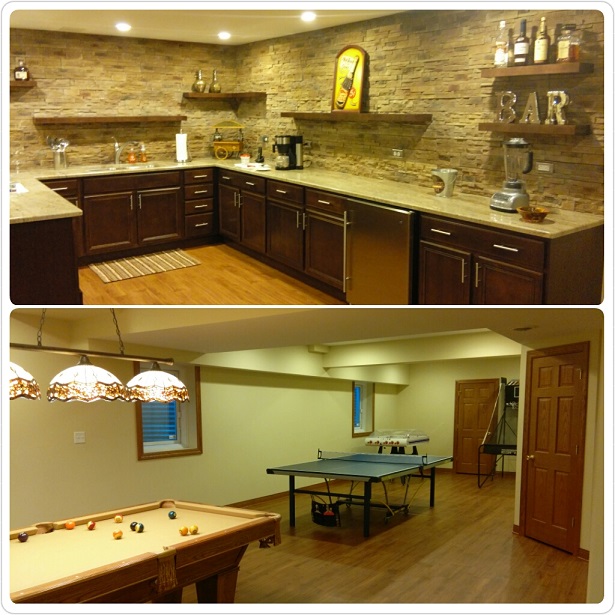 Sharon Kulak, MONEE-GREEN GARDENS

"Patrick and his team at R3 did my basement remodel in 2015. The basement looks great! I only had one issue with the flooring separating in one spot. Patrick came by and took care of the issue immediately. He was very responsive. No issues getting my problem resolved."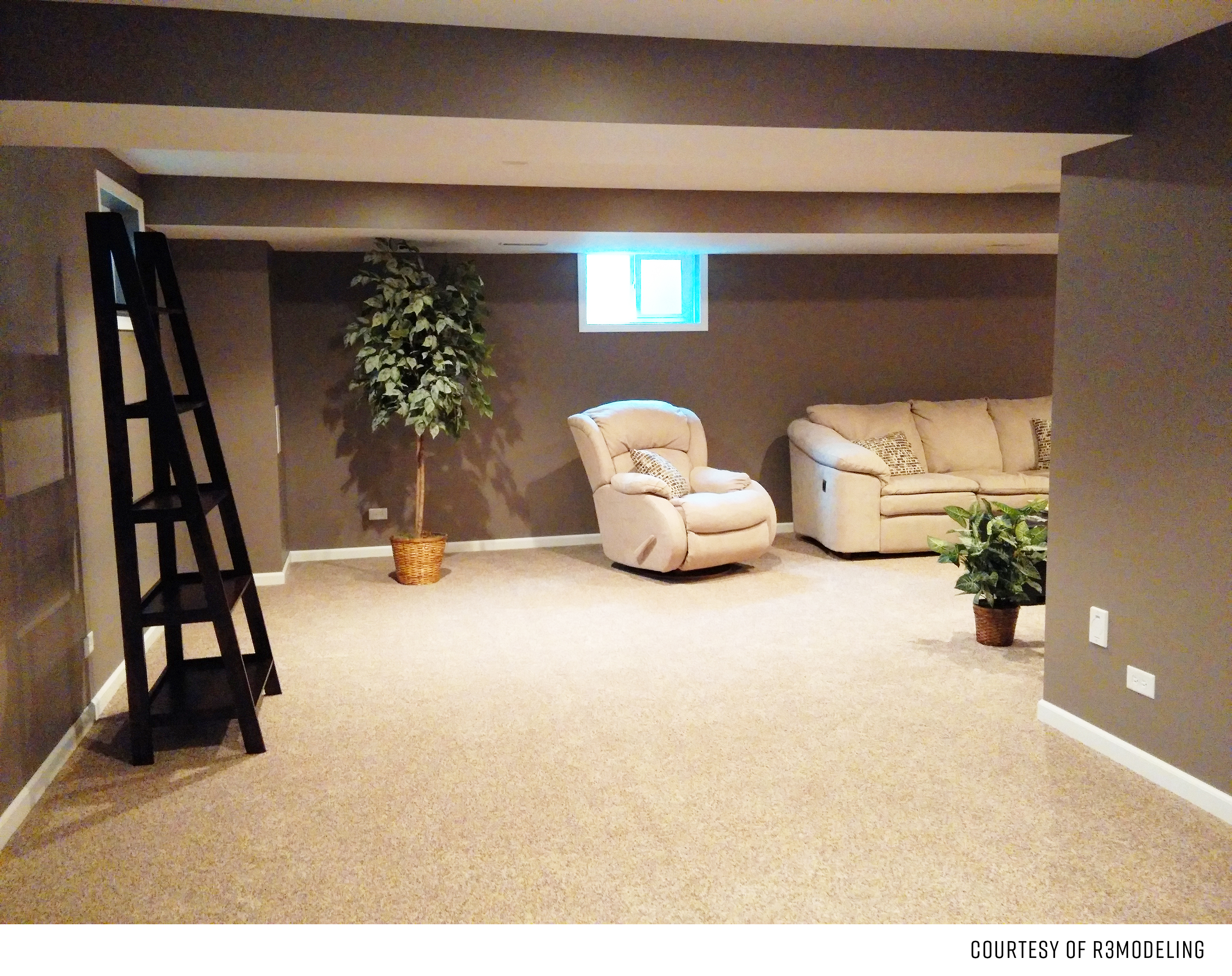 Ray and Debbie Jurvich,
NEW LENOX
"Our sincere thanks for the fine job you did in finishing our basement.  We couldn't be more pleased with the results.  Please feel free to accept the following letter as a reference for potential customers.  
September 22, 2010
To Whom it May Concern,
We are extremely satisfied with the work that Pat from R3modeling did in finishing our basement.  The work was completed exactly as we ordered and on schedule. Despite encountering a few unexpected obstacles along the way, Patrick finished the work within schedule and budget. The craftsmen that Pat used for the project were courteous, punctual and skillful.  The results are obvious.  The completed basement is a beautiful, comfortable living space.  The result is even more than what we expected.
 We would not hesitate to use Remodeling Innovation on future projects."
 Sincerely,
 Ray and Debbie Jurvich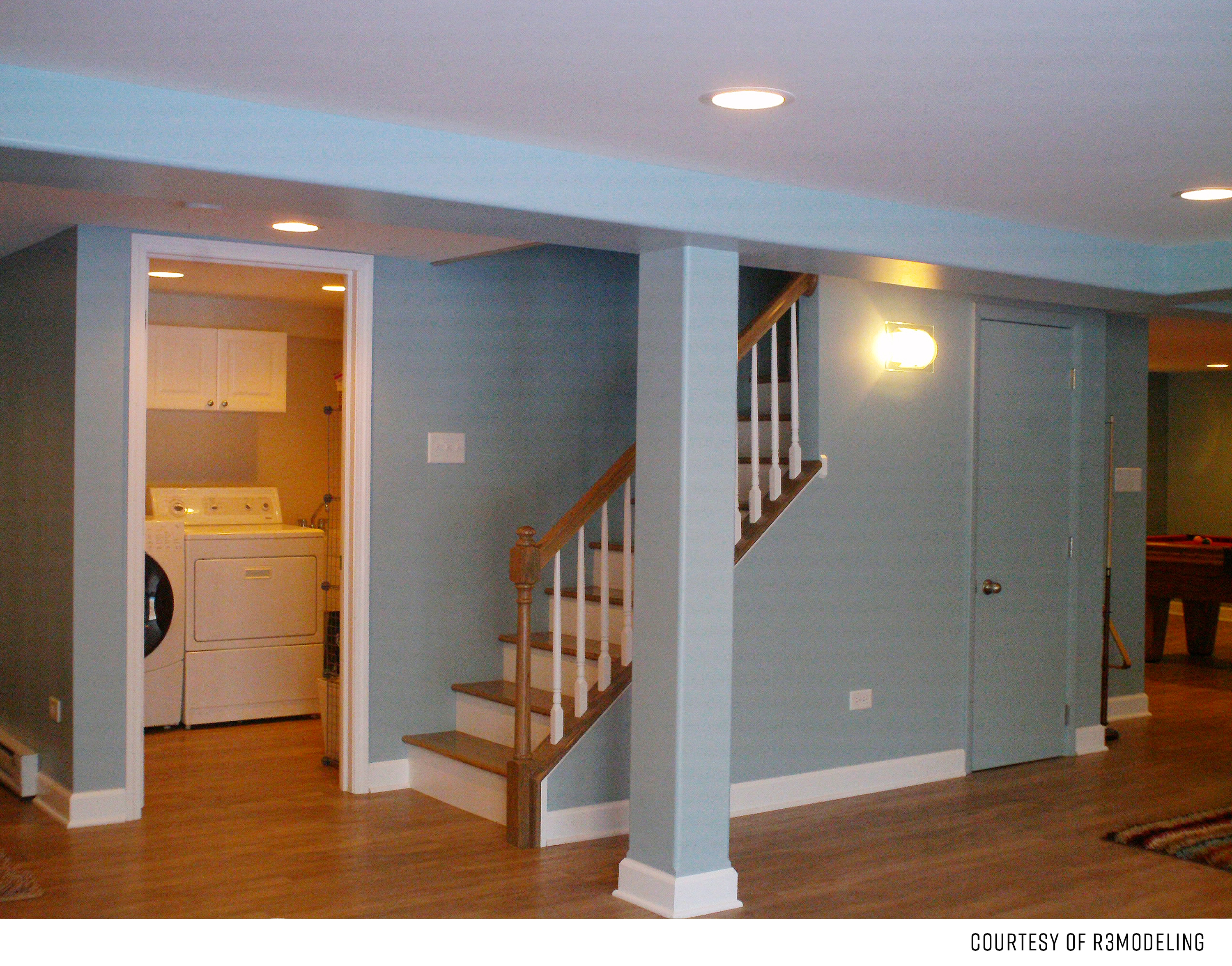 Ty & Judy Arseneau, FRANKFORT
"To all potential customers of [R3MODELING],
 My wife and I recently decided it was time to finish the basement. During the initial process of collecting estimates and interviewing potential contractors, we spent some time with Pat at Remodeling Innovations. After going over the project with him it was an easy choice to ask him to take on our project.
From the initial conversations to the last bit of work, Pat and his team were professional and made sure we were satisfied every step of the way.  His estimates were detailed and clear – even as we continued to expand the scope and expense he was always up front with helping us with the decisions and with clarifying the costs for us.  He showed great patience and understanding as he allowed us time before and during the project to make some design decisions that at times slowed the progress.  He supplied us with a work schedule and kept his team on time and within budget.
We could not have been happier with choosing Pat to take on our project, and we would hope to use him and his team for any home improvement work we decide to take on in the future."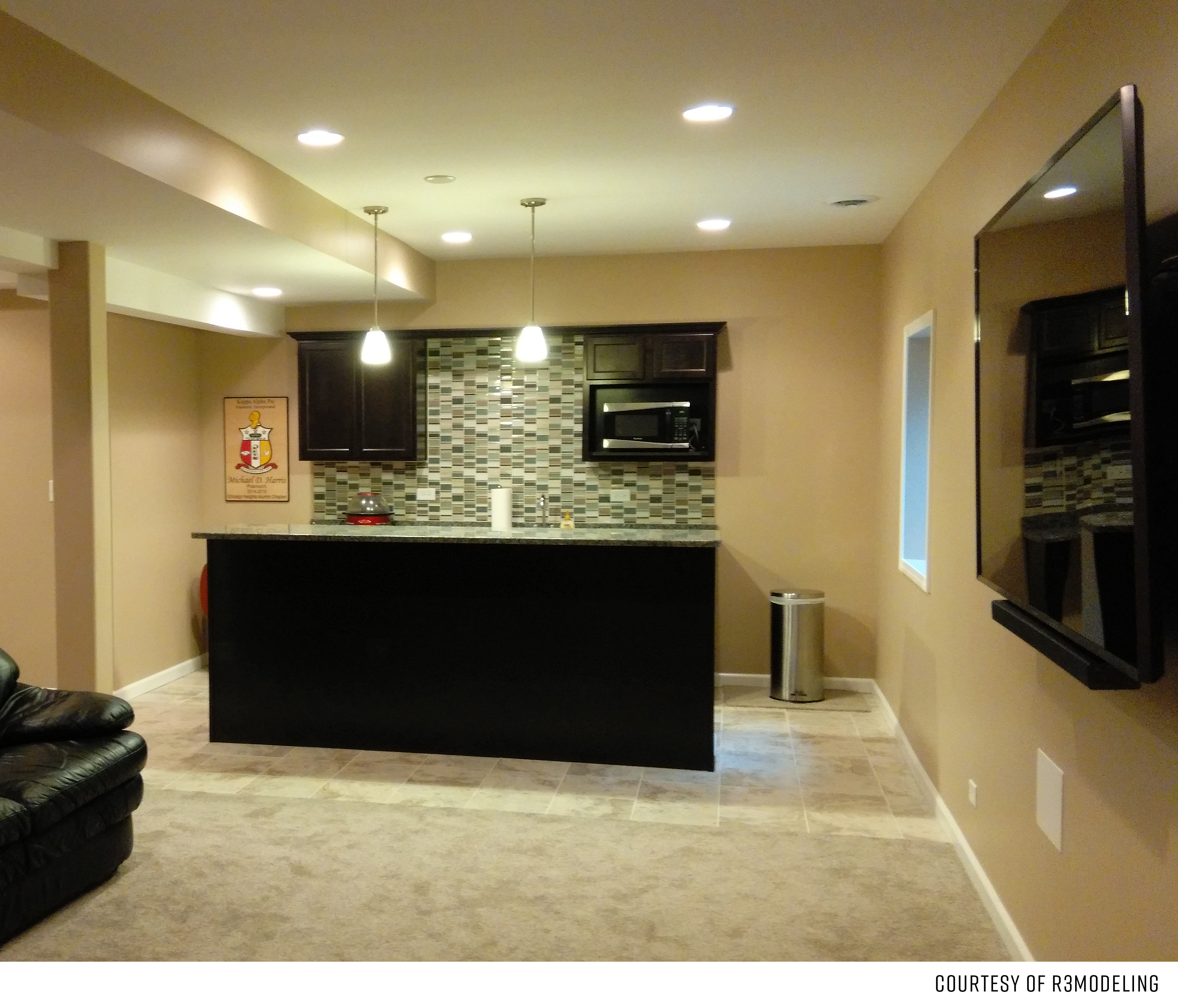 Russ & Barb Chobot,
NEW LENOX
"We had been considering a move to a Townhouse, but instead we decided to remodel parts of our home to better fit our needs. We had contacted several remodeling contractors but were not satisfied with the communication or lack thereof.
Our project took several months to complete, as it was essentially three separate projects.  The first phase was finishing the unfinished space in the lower level, dividing it into an office / workshop space with a large walk-in storage area.  The second phase was removing the ugly wrought iron railings [original to the house] with new oak railings [upper level and down the stairs].  The third phase was refinishing the stair treads and removing and replacing carpeting in the family room and on the stairs leading upstairs.  
Patrick worked with us ... offering his opinions and giving suggestions.  The work itself was performed by various tradesmen.  They were professional in their work and demeanor.  
Overall we are very pleased with the outcome and would highly recommend Remodeling Innovation for any remodeling project and will contact them for smaller projects in the future."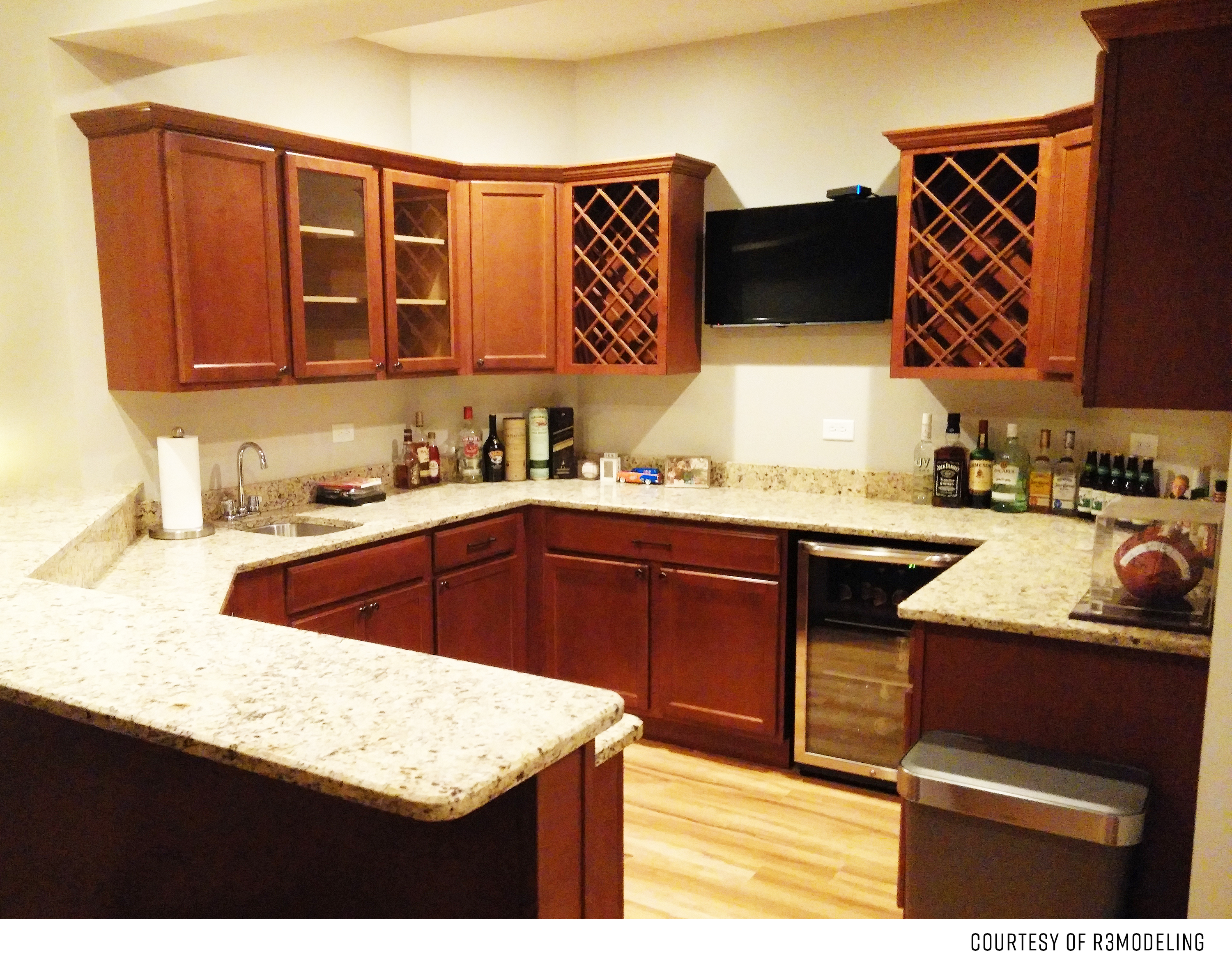 Jane Senesac, FRANKFORT
"Hiring R3MODELING Innovation to finish our basement was a very good decision. Patrick Major was a pleasure to work with from the beginning to the end of the project. He was creative in the design, thorough in the workmanship, dependable and always accessible.
Olivia was extremely helpful in selecting the flooring, carpet, cabinetry, paint color and all the many other decisions that had to be made.
Patrick's subcontractors were on time, respectful of our home and did a great job.
Our basement looks beautiful! We are very pleased with R3MODELING Innovation and will definitely use Patrick for any further remodeling."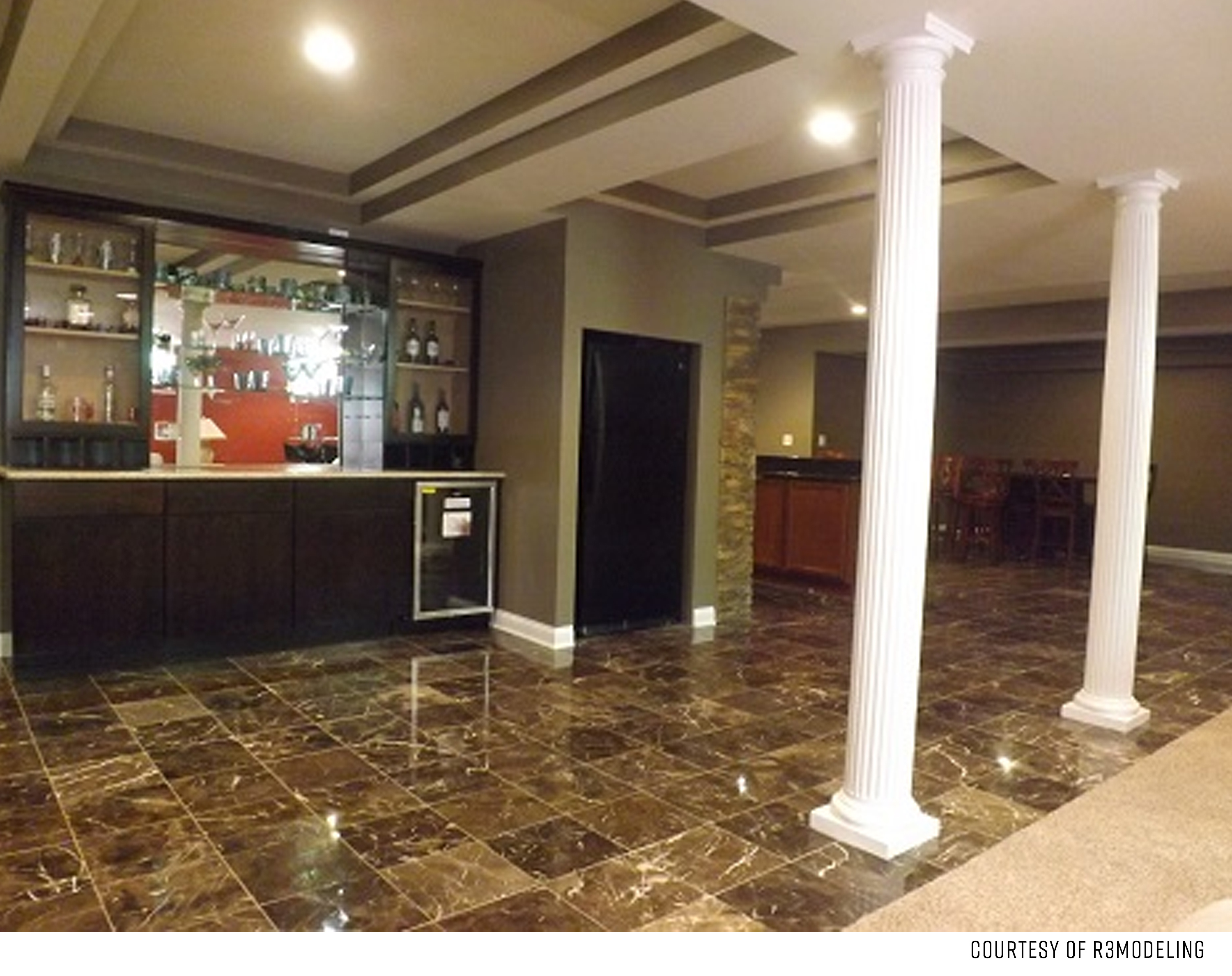 Dan Leone, MOKENA
"[R3] finished my basement 6 months ago and did an excellent job. Everything came out perfect to the T. 6 months later we had a terrible water leak and damaged part of it. They were out the next day and working on ASAP. Use them. You will be HAPPY!!!!!!"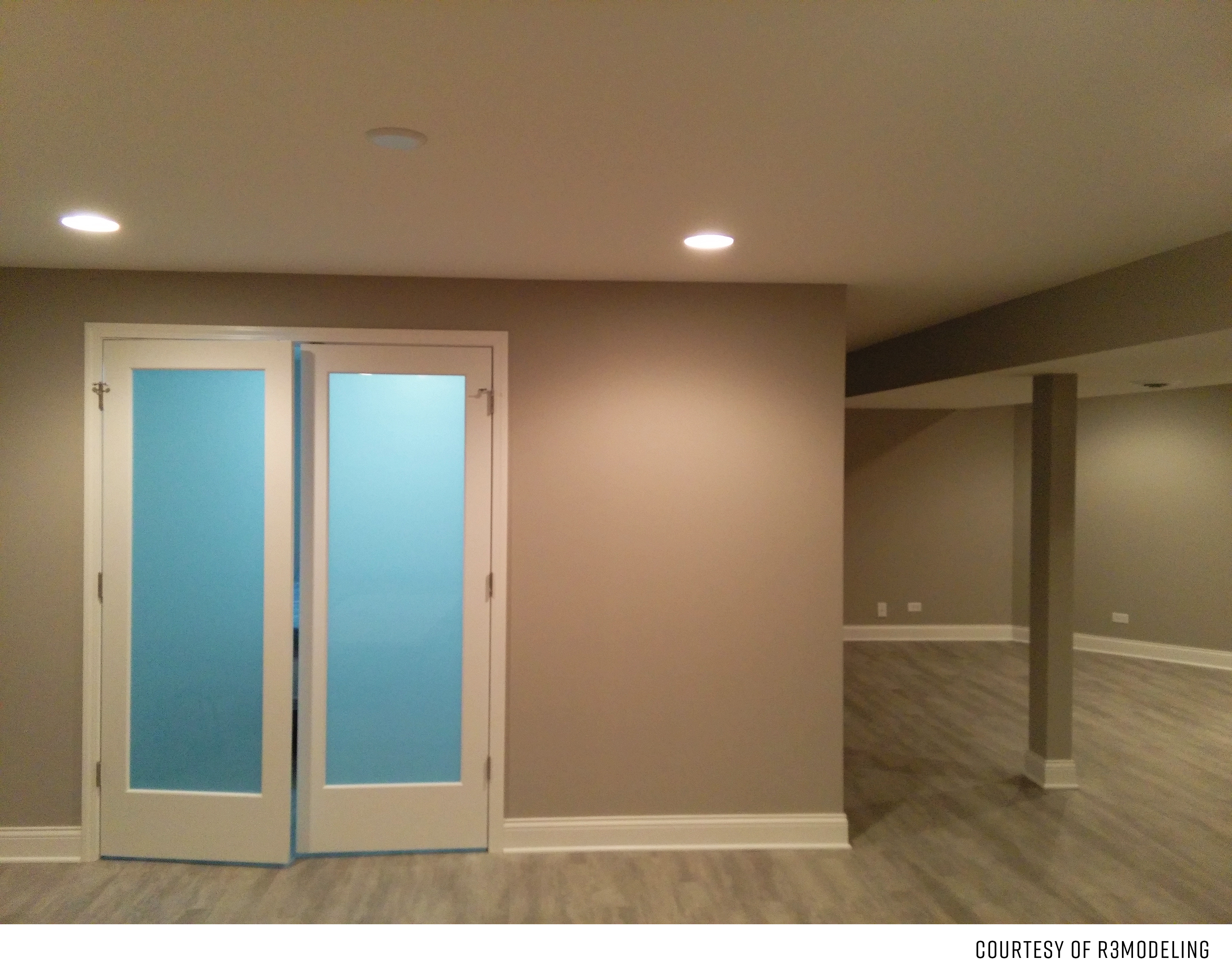 Joyce Wade, MATTESON
"I highly recommend R3modeling! They were contracted to finish my basement. During the free consultation, Pat determined my needs, took measurements, and provided recommendations that turned what I'd consider an average idea into a construction dream. The entire process was quick and easy. The guys worked completely around my work schedule. They treated my home with value and respect. They were often left in my house alone; but they would always lock up after each work day. Some of the guys would also text me to let me know they'd left. In addition, Pat made sure they stuck to the schedule and finished on time. So not only are they efficient, prompt, and professional but their work is outstanding!! I am completely satisfied with my basement remodel. They clearly exceeded my expectations. The only recommendation I have for R3Modeling would be to offer more convenient payment options without having to pay an extra % for the use of credit cards. Kudos, R3modeling!! I look forward to working with you again."