PLAN MY REMODEL
EASILY ESTIMATE THE COST OF YOUR PROJECT USING THIS AWESOME TOOL
GREAT! CHECK YOUR EMAIL FOR YOUR PERSONALIZED QUOTE. LET US KNOW IF YOU WOULD LIKE TO SCHEDULE AN APPOINTMENT!
CHOOSE A PACKAGE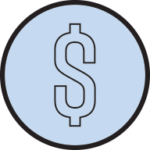 SILVER
THE SILVER PACKAGE IS THE STARTING POINT FOR ALL BASEMENT PROJECTS. OF EITHER OAK OR PAINTED MILLWORK, DRYWALL CEILING, CARPET W/ $23.50/ YD ALLOWANCE -INSTALLED W/ THE GREAT 3/8" CARPET PAD. FRAMING IN 2X4 CONSTRUCTION, ALL NECESSARY ELECTRICAL INCLUDING 6" RECESSED CAN LIGHTING, HVAC TO HEAT AND COOL YOUR BASEMENT, R-13 INSULATION, 1/2" DRYWALL, PRIME & PAINTING IN WHITE, FLUSH OAK OR 6 PANEL WHITE DOORS.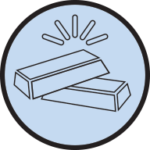 GOLD
BETTER CARPET, MORE LIGHTING, & PAINTING YOUR WAY: EXPECT MORE W/ THE GOLD BASEMENT PACKAGE; CARPET IS UPGRADED TO $26.50/ YARD WITH 1/2" 8LB ROLL PAD, THREE RECESSED CAN LIGHTS HAVE BEEN ADDED, YOU CAN NOW CHOOSE ANY COLOR OF PAINT FOR THE WALLS IN A SLEEK EGGSHELL FINISH.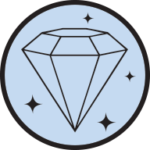 DIAMOND
EXPECT BETTER - YOU GOT IT! STEP UP TO THE ULTIMATE EXPERIENCE. CARPET IS UPGRADED TO $30/YARD WITH 1/2" 8LB PAD WITH MOISTURE BARRIER, SEVEN (7) CAN LIGHTS, TALLER 4 1/4" BASEBOARDS, CASEMENT TRIM ON ALL WINDOWS, UPGRADE INSULATION TO MOLD DEFENDING-MILDEW STOPPING EXTRUDED SHEATHING ON ALL EXTERIOR WALLS. ADD (1) PAINED ACCENT COLOR TO WALLS.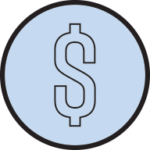 SILVER
8-10 CABINETS MAPLE, HICKORY OR OAK WOOD LEVEL 1 CABINETRY SOFT CLOSE DOORS & DOVE TAIL DRAWERS GRANITE OR SOLID SURFACE COUNTERTOPS, STAINLESS STEEL SINK & FAUCET, REMOVAL OF EXISTING CABINETS AND COUNTERTOPS FURNISH & INSTALL LUXURY VINYL FLOORING.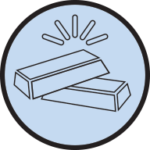 GOLD
11-15 LEVEL 1 CABINETS INCLUDING THE CONTENTS OF THE SILVER PACKAGE AS A STARTING POINT, THE GOLD PACKAGE OFFERS UNDER CABINET LED LIGHTING, SIX (6) CEILING RECESSED LIGHTS, WALLS PAINTED ONE COLOR, CEILING REPAIRED AND PAINTED WHITE, UPGRADED COUNTERTOP ALLOWANCE TO $45 PER SQ FT.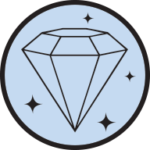 DIAMOND
16-20 LEVEL 1 CABINETS INCLUDING THE GOLD PACKAGE AS A STARTING POINT, THE DIAMOND PACKAGE OFFERS UPGRADED COUNTERTOP ALLOWANCE TO $55 PER SQ FT., TWO (2) ADDITIONAL RECESSED LIGHTS, DOUBLE OVEN CONFIGURATION & COOKTOP, POT FILLER FAUCET SETUP & KOHLER POT FILLER, APRON FRONT SINK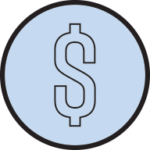 SILVER
SHOWER REPAIR & REPLACE SHOWER 3' OR 4' WIDTH INSTALL NEW FIBERGLASS BASE, INSTALL NEW TILE UP TO CEILING AND CONCRETE TILE BACKER NEW MIXING VALVE OR CARTRIDGE NEW FAUCET - MOEN IN CHROME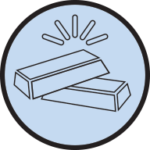 GOLD
HALF BATH INCLUDING THE SILVER PACKAGE AS A STARTING POINT, WITH AN OPTION TO CHANGE AN EXISTING TUB. THE GOLD PACKAGE OFFERS SINGLE BOWL VANITY, MOEN LAV FAUCET, LUXURY VINYL FLOORING, WOOD BASE BOARD, COMFORT HEIGHT TOILET IN WHITE & CHANGE EXISITING LIGHT FIXTURE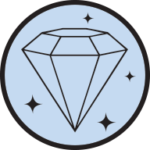 DIAMOND
MASTER BATH INCLUDING THE SILVER PACKAGE AS A STARTING POINT, THE DIAMOND PACKAGE OFFERS DOUBLE BOWL VANITY, MOEN LAV FAUCETS, TILE FLOOR, WOOD BASE BOARD, COMFORT HEIGHT TOILET IN WHITE, DRYWALL & PAINTING WALL, CHANGE EXISITING LIGHT FIXTURE
You need to select an item to continue
CHOOSE A PROJECT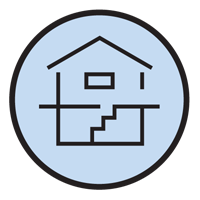 BASEMENT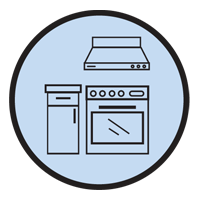 KITCHEN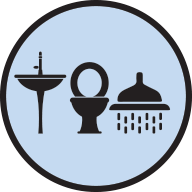 BATHROOM
You need to select an item to continue
À LA CARTE OPTIONS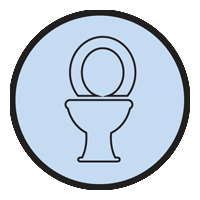 ADD A HALF BATHROOM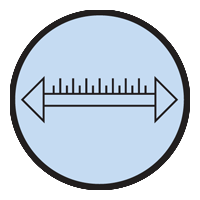 ADD OR EXPAND A WALL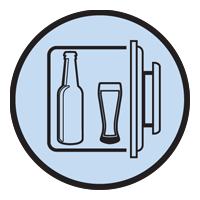 ADD A 48" WETBAR
ADD A FULL BATHROOM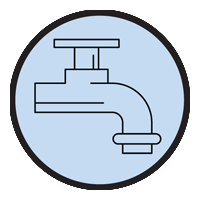 ADD GROUND PLUMBING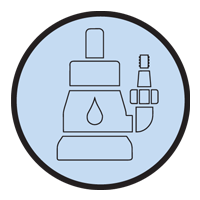 ADD A BETTER BACK UP SYSTEM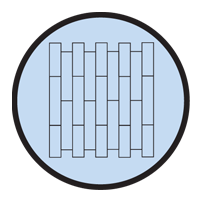 UPGRADE FLOORING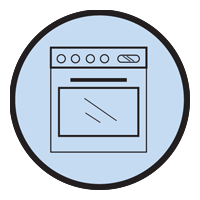 ADD APPLIANCES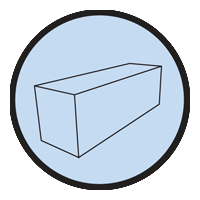 REMOVE SOFFIT OVERHEAD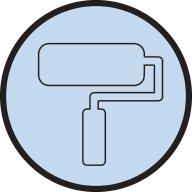 UPGRADE WALL PAINT TO EGGSHELL (1) COLOR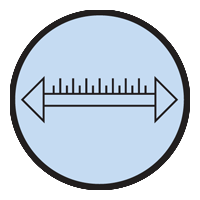 EXPAND SHOWER BY 1' TO 2' MOVE NON-PLUMBING WALL
FRAME & INSTALL SHOWER DOOR , SEMI FRAMED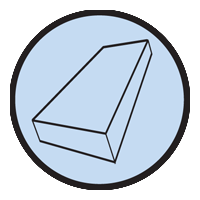 ADD FLOATING TILED CORNER SEAT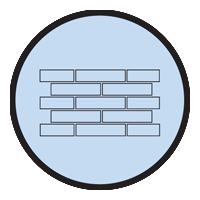 ADD 4"-6" HORIZONTAL OR VERTICAL SHOWER BAND INCLUDES MOSAIC TILE @ 15/SF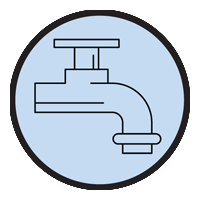 CHANGE PLUMBING LOCATIONS - CONDITIONS APPLY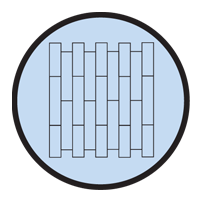 ADD OR MOVE ELECTRICAL - CONDITIONS APPLY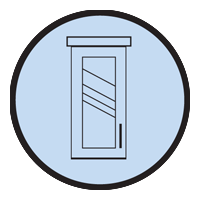 ADD CABINET
SHOWER DOOR FRAMLESS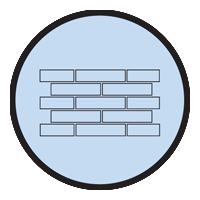 UPGRADE TO MOSAIC TILE FLOOR, POURED & WATERPROOF LINER WITH TILE-IN SQUARE DRAIN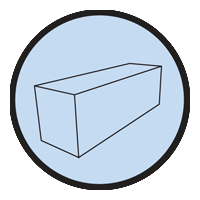 REMOVE SOFFIT OVERHEAD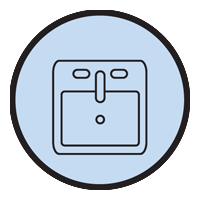 SINGLE BOWL VANITY WITH TOP AND FAUCET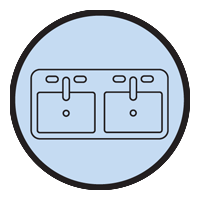 DOUBLE BOWL VANITY WITH TOP AND FAUCETS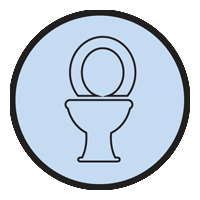 ADD NEW TOILET
CONVERT AN EXISTING TUB TO SHOWER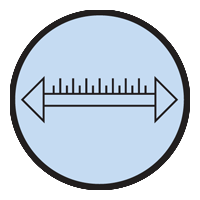 EXPAND WIDTH TO 5'
UPGRADE FROM LUXURY VINYL TO TILE OR PRE-FINISHED HARDWOOD QTY 1 = SMALL KITCHEN QTY 2= MEDIUM KITCHEN QTY 3= LARGE KITCHEN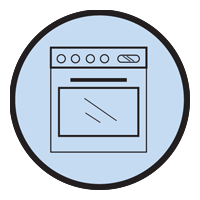 APPLIANCES INCLUDE, DISHWASHER MICROWAVE, STOVE/OVEN, FRIDGE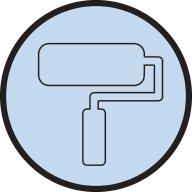 PAINT ALL KITCHEN WALLS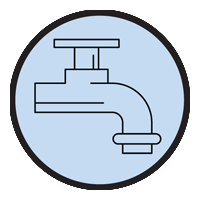 ADD OR MOVE SINK LOCATION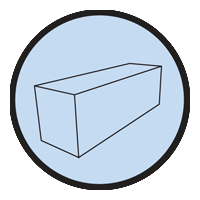 REMOVE A SOFFIT
4'-5' ISLAND INCLUDES GRANITE COUNTERTOP WITH OVERHANG
You need to select an item to continue
CHOOSE YOUR SQUARE FOOTAGE
Basement Silver Package Options
Basement Gold Package Options
Basement Diamond Package Options
You need to select an item to continue
FINAL COST
ENTER YOUR EMAIL FOR A DETAILED DESCRIPTION SENT TO YOUR INBOX
Summary
| Discount : | |
| --- | --- |
| Total : | |